Judge lifts decade-old injunction against Pine Ridge hemp farmer, Alex White Plume
Associated Press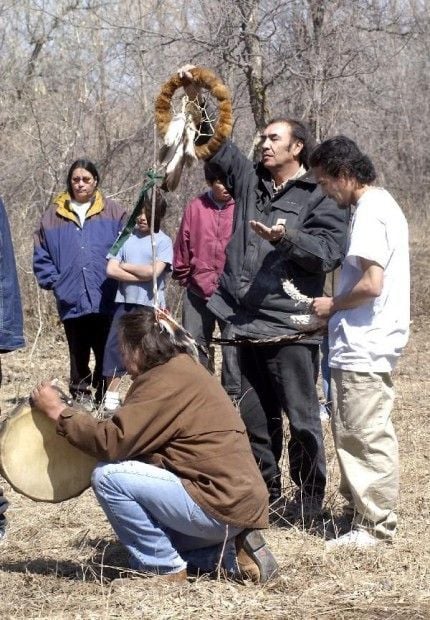 A federal judge on Monday lifted a decade-old injunction prohibiting a South Dakota tribal member from producing industrial hemp, although other issues need to be resolved before he can grow it on the Pine Ridge Indian Reservation.
U.S. District Judge Jeffrey Viken of South Dakota said there has been a "shifting legal landscape" since the 2004 order was filed against Alex White Plume, an enrolled member of the Oglala Sioux Tribe. That includes a change in hemp laws in the 2014 farm bill and legalization of marijuana in some states.
White Plume's lawyer, former U.S. attorney from North Dakota Timothy Purdon, said the order is a victory for both White Plume and tribal sovereignty.
"This order brings some justice to Native America's first modern day hemp farmer," Purdon said. "For over 10 years, Alex White Plume has been subject to a one-of-a-kind injunction which prevented him from farming hemp."
Full Article: 
http://rapidcityjournal.com/news/local/judge-lifts-decade-old-injunction-against-pine-ridge-hemp-farmer/article_cd34f78e-09f5-5037-b9b0-a05d7538d8ec.html
Hemp Can Save the Planet
Recent Posts
Help Support JackHerer.com
If you would like to make a donation, thank you.