Meet The Willy Wonka of Weed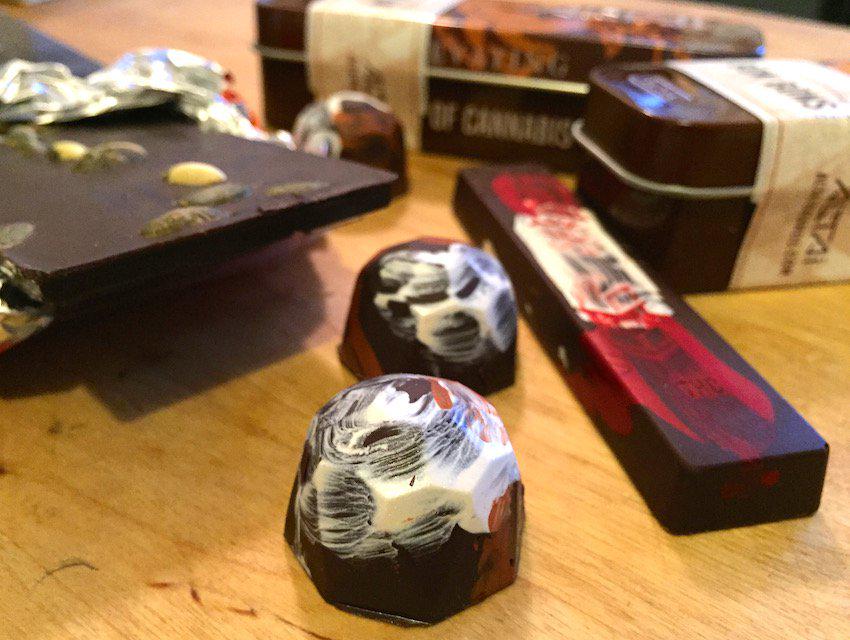 There's no chocolate river running through the new Altai Brands facility in Salinas. It's missing a hoard of diminutive green-haired employees, there are no booby-trapped candies that expose children's flaws, and as far as we know the company has yet to develop a snozzberry flavor. But still, Altai is the closest thing in existence to a Wonka-esque cannabis-infused chocolate factory—and co-founder Rob Weakley is its Willy (sans purple velvet suit).
Named for a Siberian princess, who, when unearthed from the permafrost, was discovered to have died of cancer and buried with cannabis, making it perhaps the first discovery of medicinal marijuana ever, Altai Brands specializes in super high-end, low-dose, artisanal edible cannabis products. These are not the homespun, hand-wrapped and overtly wacky candies and edibles you might see in local dispensaries. Don't think KeefKats or 4.20 Bars. Instead, they're rather refined chocolate bon bons, bars and coins, bergamot-tea hard candy soothers, and crunchy little pips, all enclosed in attractive (child-proof) packaging. They're so chic, you have to look closely to even know they're weed, which is both clever and maybe a little crazy. But that's the direction Weakley sees all of this going.
The former co-founder of the Coastal Luxury Management Group, which is behind Faith & Flower, Los Angeles Food & Wine, and Cannery Row Brewing Company in Monterey, moved on from building a restaurant empire to jump head first into the weed game. "There are a lot of parallels between the culinary world and the cannabis world," he says. "Having been in the hospitality industry for more than 20 years, I already know what needed to be done. In the cannabis industry, the rules are still being written. It's exciting being a part of that conversation."
Full Article:
http://www.lamag.com/digestblog/meet-the-willy-wonka-of-weed/
Hemp Can Save the Planet
Recent Posts
Help Support JackHerer.com
If you would like to make a donation, thank you.