State Senate Committee Passes Improved Cannabis Oil Legislation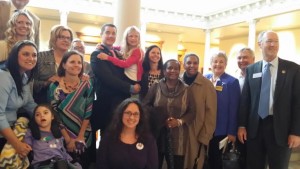 The Georgia Senate Health and Human Services Committee, after over four hours of testimony, finally passed an amended Senate version, similar to HB 1, with bipartisan support.
The bill provides immunity from prosecution in the State of Georgia for patients who use cannabis oil, up to five percent THC in the oil, who received a doctor's prescription and are registered with the State.
Full Article:
http://atlantaprogressivenews.com/2015/03/21/state-senate-committee-passes-improved-cannabis-oil-legislation/
Hemp Can Save the Planet
Recent Posts
Help Support JackHerer.com
If you would like to make a donation, thank you.