Last week, Moroccan human rights activist, denouncer of corruption, and marijuana legalization advocate Chakib El-Khayari began his third year in prison for "offending the Moroccan state." El-Khayari, president of the Human Rights Association of the Rif region in Morocco has been jailed since February 17, 2009, and now, European drug reform activists and international human rights groups are calling for his release.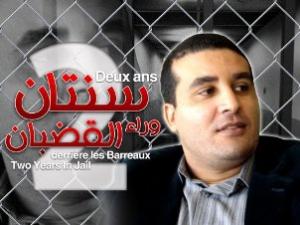 Chaikh El-Khayari, Two Years in Jail (Image courtesy ENCOD)
El-Khayari, who is also known for defending the rights of the Amazigh people and African migrants passing through en route to Europe, aroused the ire of the Moroccan state for declaring to the press that the Moroccan military and police are collaborating in the trafficking of hashish to Europe. In 2008, he also took the path-breaking step of initiating a national debate on the legalization of industrial hemp and medical marijuana.
Read complete article here:
http://stopthedrugwar.org/chronicle/2011/feb/21/call_release_moroccan_marijuana