BY TYLER BRIDGES| TBRIDGES@THEADVOCATE.COM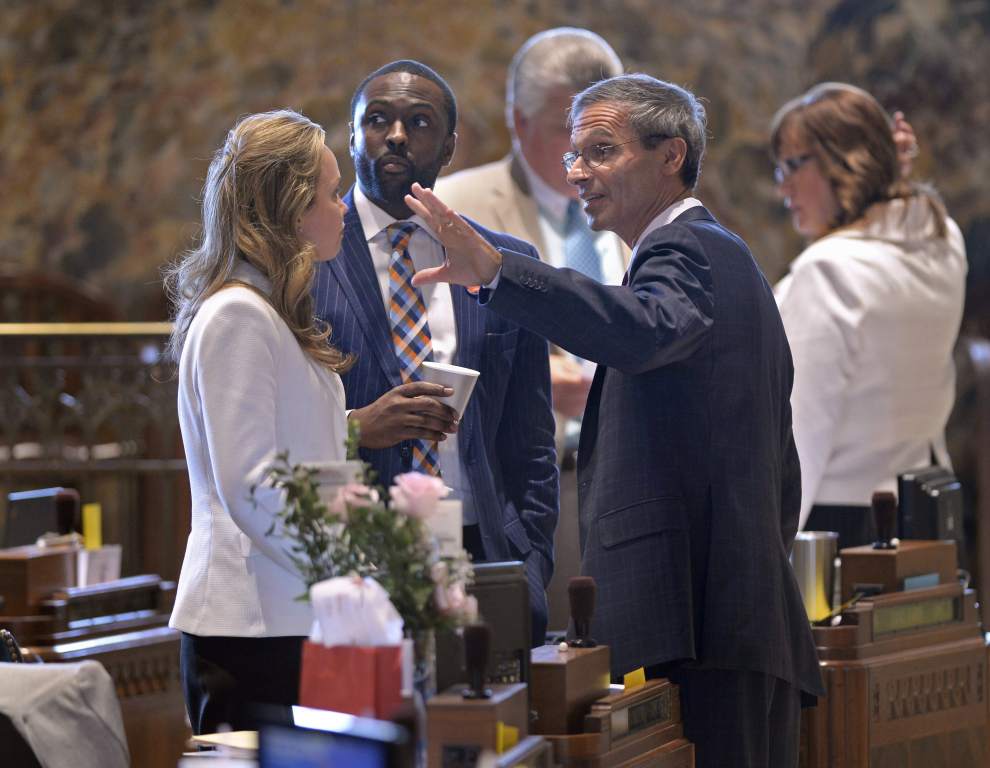 Advocate staff photo by TRAVIS SPRADLING — Sen. Fred Mills, R-Parks, right, gestures while talking with Rep. Helena Moreno, D-New Orleans, right, while working the House floor Wednesday, May 11, 2016 at the State Capitol in Baton Rouge. His medical Senate Bill 271 on medical marijuana was on the House agenda to come up later . Rep. Ted James, D-Baton Rouge, center, had previously deferred his own medical marijuana bill in a House committee.
Adults and children would be able to take marijuana in an oil form for a specific list of diseases under legislation approved by the Louisiana House Wednesday night.
The vote was 62-31 following an often emotional debate. The measure, Senate Bill 271, must return to the Senate — where it was already approved — for minor changes made in the House.
Gov. John Bel Edwards would sign the legislation, his spokesman Richard Carbo said after the late night vote.
Two powerful political groups — the Louisiana Sheriffs' Association and the Louisiana District Attorneys Association — opposed the legislation, but that was overridden by heartfelt pleas to aid children and adults suffering from seizures, epilepsy, cancer and other diseases.
"This bill will enable our doctor to have another tool to treat my baby girl," state Rep. Reid Falconer, R-Mandeville, told a hushed chamber, referring to his 29-year-old daughter, Caroline, who suffers from Juvenile Myoclonic Epilepsy.
Rep. Mike Huval said he wished his brother had had the opportunity to consume the marijuana while he was terminally ill with cancer.
"The pain he endured hopefully would have been take care of by this miracle medication," said Huval, R-Breaux Bridge.
Full Article: 
http://theadvocate.com/news/15764276-154/louisiana-house-oks-therapeutic-use-of-marijuana