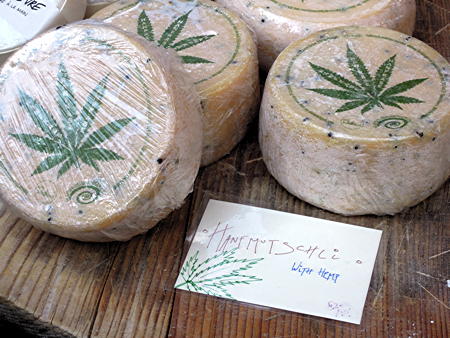 Brought to London for the first time, the unique feature of the cheese is the use of hemp in its production.
Made of unpasteurised cows' milk, the cheese is smooth and creamy and the small hemp seeds pop between your teeth like a cross between popcorn kernels and flaxseed.
The texture of Hanfmutschli is semi soft and slightly springy with an interior paste the colour of old ivory, punctuated with hemp seeds. The rind is a soft orange-brown, with the distinctive hemp leaf design on the top surface.
The Joint is just one of the extensive range of artisan cheeses available from Borough Market's newest traders, Jumi. You can find their stall in the Jubilee Market on Thursdays, Fridays and Saturdays.