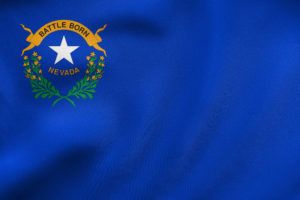 Far from the flashy marijuana dispensaries in Las Vegas, hemp farms in rural northern and southern Nevada can't keep up with booming demand for flower for CBD production.
The result is a blazing-hot wholesale market for hemp flower, with growers reporting prices of up to $350 a pound for quality, high-CBD varieties.
That's almost 10 times what midgrade hemp flower is selling for in Colorado, and it's prompting a super-heated hemp market.
Can the good times last for this young market?
Nevada growers are taking the gamble, adding acreage and processing equipment and hoping their luck doesn't run out before hemp growers in states with better water supply and milder temperatures overtake them.
"There's huge demand, and we can't keep up," said Michael Whalen, who is growing 142 acres of hemp near Death Valley, where he gets less than 2 inches of rain a year but has a thriving operation thanks to a hemp cultivar native to arid Afghanistan.
"You can't import finished flower into Nevada, so even though we're right by California, the demand is just insane," said Whalen, who is president of the Nevada Hemp Association.
Full Article:
https://mjbizdaily.com/hemp-state-highlight-nevada-enjoying-sky-high-prices-can-farmers-luck-last/