Italy: Army unveils 'cut-price cannabis' farm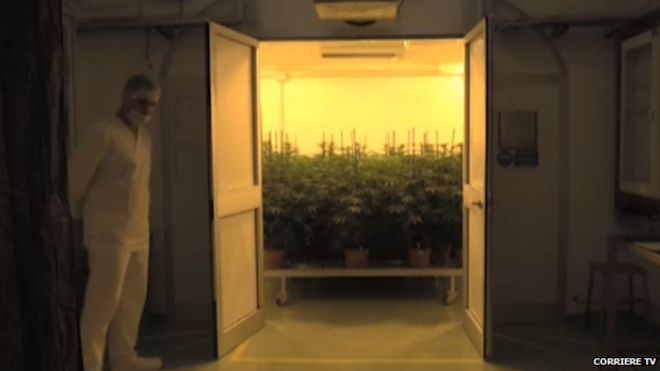 The Italian army has unveiled its first cannabis farm, set up to try to lower the cost of medical marijuana in the country.
The army's foray into cannabis production was first announced by the government in September, and its first crop is coming along nicely, the Corriere della Sera website reports. The plants are being grown in a secure room at a military-run pharmaceutical plant in Florence, and the army expects to churn out 100kg (220lb) of the drug annually. The site also houses drying and packing facilities. "The aim of this operation is to make available to a growing number of patients a medical product which isn't always readily available on the market, at a much better price for the user," Col Antonio Medica tells the website. Medical marijuana is considered beneficial to treat a variety of conditions, particularly for managing chronic pain.
Full Article:
Hemp Can Save the Planet
Recent Posts
Help Support JackHerer.com
If you would like to make a donation, thank you.