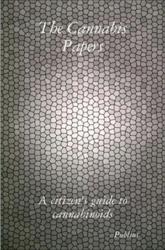 As Black History Month is celebrated during February, it offers an opportunity to examine the parallels between Jim Crow policies from the early 20th century and current drug prohibition policies, both which have been used to oppress and restrict African Americans, according to Steve Young, co-author of The Cannabis Papers.
Chicago, IL (PRWEB) February 28, 2013
One author of the book The Cannabis Papers, which examines the necessity of cannabinoids for human life and freedom, is expressing disappointment that another February is almost over without appropriate reflection of what the drug war has done to disrupt liberty and the pursuit of happiness in the African American community.
"President Barack Obama delivered his fifth State of the Union Address a couple weeks ago in the middle of another Black History Month with lofty statements and idealistic goals, but he sadly said nothing about the ongoing plague in African American neighborhoods and individual homes that is the war on drugs," said Steve Young, a co-author of The Cannabis Papers.
Full Article:
http://www.virtual-strategy.com/2013/02/28/obama-mia-jim-crow-during-black-history-month