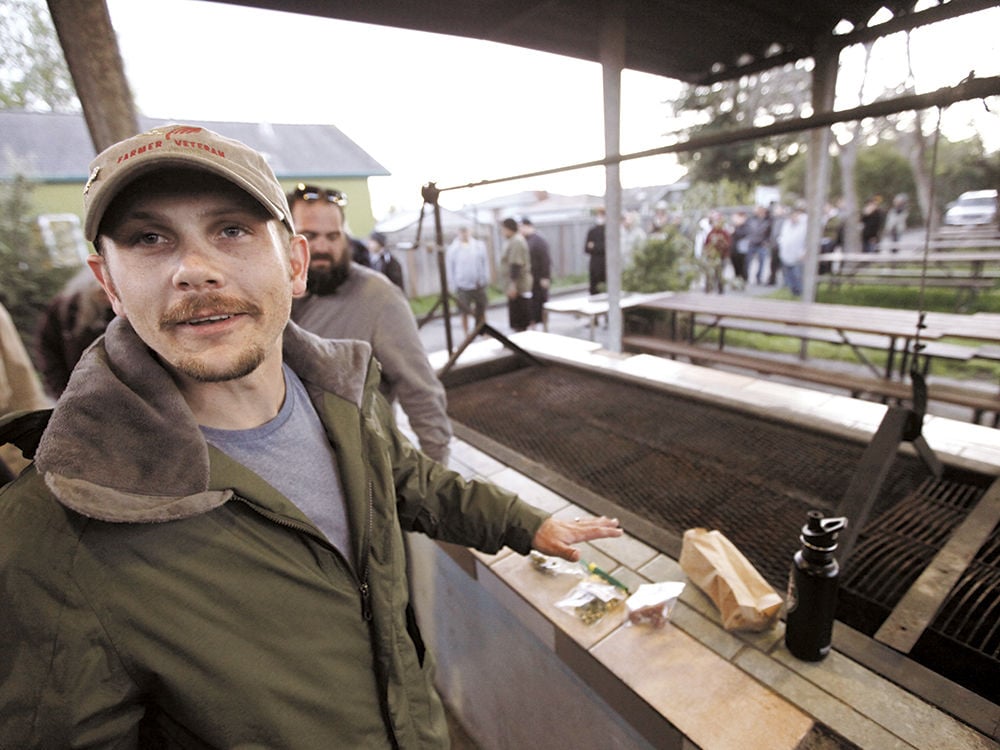 In 1974, Albert Brett decided he wanted nothing to do with his fellow Vietnam War veterans. "I didn't want to be associated with any of those crazy vets," he says.
He wandered the west, then settled in Idaho. Then in 2013, he was diagnosed with pancreatic cancer and went through surgery and chemotherapy at a Veterans Affairs clinic. His odds of survival were low. So low, he says, that out of desperation he decided to try every remedy he could. He hadn't smoked weed since 1982, but Brett asked some hippie friends to hook him up. They procured a bag – he didn't ask how – and Brett processed it into oil and started taking a gram a night in capsule form, like pills.
Now he's 67 and cancer-free, and credits his recovery to cannabis. "I don't expect a ticker tape parade, but I do expect an honest dialogue," Brett says.
Full Article: 
http://www.montereycountyweekly.com/people/831/santa-cruz-veterans-plan-cannabis-expansion-to-monterey-county/article_d1af3a44-f136-11e5-8c53-77addafb87f1.html