By Laura McCallister, Multimedia Producer – email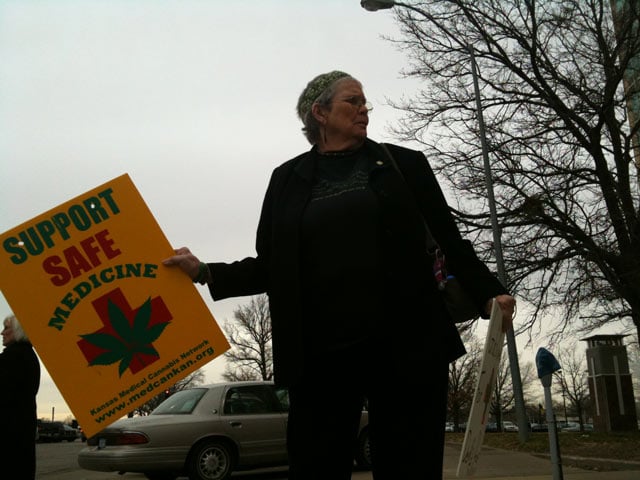 State Sen. David Haley, D-4, has introduced a bill that would allow Kansans with debilitating medical conditions to obtain and use marijuana without fear of arrest.
S.B. 9 would allow patients with certain qualifying conditions, who have received recommendations from their physicians, to privately possess up to six ounces of marijuana and grow up to 12 marijuana plants in their homes. It also calls on the Kansas Department of Public Health to regulate and license medical marijuana compassion centers to provide medicine to qualified patients. The department would be able to limit the number of centers in any particular area.
"Kansas is a conservative state, but this is not a conservative or liberal issue," Haley said in a press release. "This is a public safety issue. Many of the opioids and other narcotics these patients take now carry serious side effects and cause thousands of accidental overdose deaths every year. Marijuana, like any medication, is not harmless, but its side effects are milder, and it has never caused a fatal overdose. The bottom line is this is the right thing to do."
Full Article:
http://www.kctv5.com/story/20597568/state-senator-introduces-medical-marijuana-bill-to-kansas-senate