Students learn 'green' skills – Hempcrete!
By Liz Wylie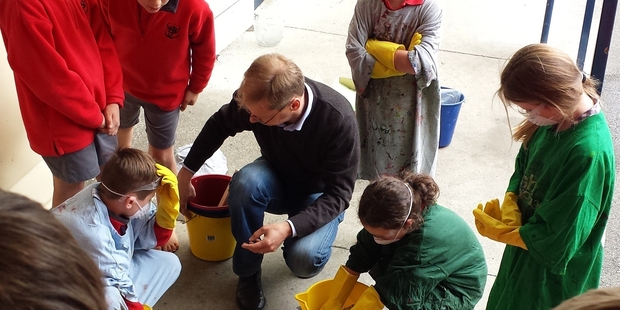 SUSTAINABLE: Duncan Sinclair of Black Pine Architects demonstrates the making of environmentally-friendly insulation to students at St Johns Hill School. PHOTO/SUPPLIED
As part of their study on energy efficient buildings, children at St Johns Hill School recently got to experiment with Duncan Sinclair of Black Pine Architects who visited the school to demonstrate the use of hempcrete.
Hempcrete is a bio-composite made of the inner woody core of the hemp plant mixed with a lime-based binder.
The hemp core or "shiv" has a high silica content which allows it to bind well with lime.
"The intention was to let the kids help with the mixing and tamping and make up a block of hempcrete, so that they can see and feel a healthy alternative to the more typical types of insulation found in New Zealand," Mr Sinclair said.
Full Article:
http://www.nzherald.co.nz/wanganui-chronicle/news/article.cfm?c_id=1503426&objectid=11556955
Hemp Can Save the Planet
Recent Posts
Help Support JackHerer.com
If you would like to make a donation, thank you.