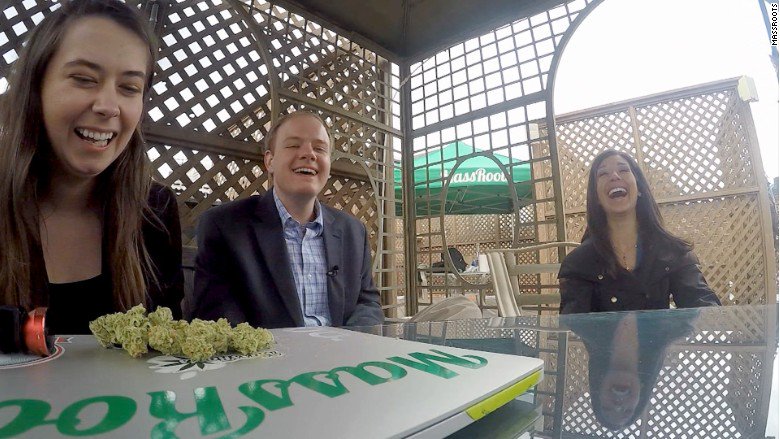 Isaac Dietrich [center], co-founder of MassRoots, at his startup's weekly rooftop Cannabis smoking session.
At most offices in America, smoking a joint during your lunch break or eating cannabis-laced brownies at your desk would land you in HR.
But in some states, not only won't you be punished — you might be rewarded.
Kyle Sherman and Chase Wiseman cofounded Flowhub, which provides software for the cannabis industry, in 2015. The Denver-based startup has been a weed-friendly workplace from day one.
"Our philosophy at Flowhub is to get s*** done," said Sherman. "If it helps our employees get work done, then we don't care if they consume at work."
Full Article:
http://money.cnn.com/2016/01/18/smallbusiness/marijuana-workplaces/index.html?source=linkedin