By Tom Eames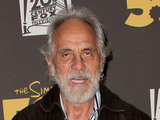 Tommy Chong has revealed that he has been diagnosed with prostate cancer.
The pot-loving Cheech & Chong star explained that he first noticed symptoms several years ago but was only diagnosed recently.
Chong announced his condition during an interview with CNN's Don Lemon about his support for decriminalising marijuana.
"I've got prostate cancer, and I'm treating it with hemp oil, with cannabis," he said. "So [legalizing marijuana] means a lot more to me than just being able to smoke a joint without being arrested."
Read complete article here:
http://www.digitalspy.com/celebrity/news/a386344/tommy-chong-diagnosed-with-prostate-cancer-cannabis-will-cure-it.html