FoxNews.com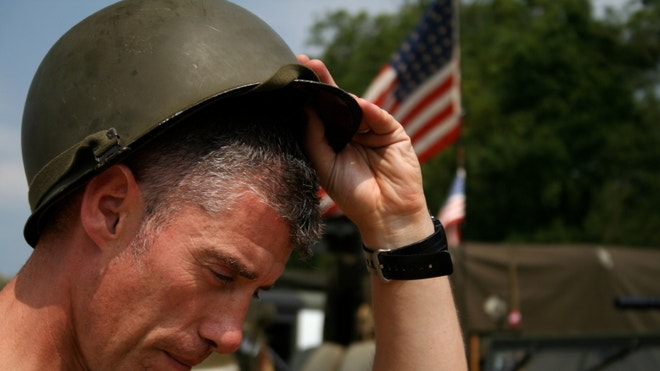 Veterans diagnosed with post-traumatic stress disorder (PTSD) are still being prescribed tranquilizers – such as Valium and Xanax – by doctors from the Department of Veterans Affairs, Stars and Stripes reported.
This practice, however, is in direct contrast to VA guidelines, which advise against tranquilizer use for this purpose. According to Dr. Nancy Bernardy, a psychologist for the VA's National Center for PTSD, the number of veterans being treated by the VA for PTSD has increased three-fold over the past decade, up to around 500,000 patients in 2009.
Bernardy and her colleagues have co-authored a soon-to-be-published study, which analyzed the VA prescription records of veterans with PTSD from 2009 to 2012.
The findings revealed that nearly a third of these veterans with PTSD are being given benzodiazepines – sedatives most often used to treat insomnia, anxiety, seizures and other disorders.  While benzodiazepine prescriptions for veteran PTSD patients have declined from 37 percent to 30 percent up until 2009, prescriptions have remained at 30 percent through 2012.
Current clinical guidelines, co-authored by the VA and Department of Defense, advise physicians against using benzodiazepines, citing a lack of efficacy data and growing concern for risk of harm, Stars and Stripes said.
Full Article:
http://www.foxnews.com/health/2013/04/09/va-still-prescribing-tranquilizers-to-veterans-with-ptsd-despite-warnings/#content#ixzz2Q0UkARk6